Same Day Pay.
No, it's not fantasy it is what actually happens when you work with Labor Works temporary staffing and employment. Sounds crazy right?
Here is how it works: Labor Works Employment Agency has a direct line of communication with companies looking for temporary laborers. The companies tell us how many employees they need for the day, and we work out the pay for what that labor is worth. It is as simple as that. You work and get paid in the same day. Every day.
No Long term contracts.
You work that day, you get paid that day, with no further obligations. Work as many or as few days as you want, when you want and reap the benefits.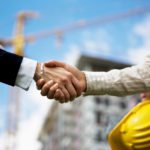 Earn Cash on the side.
Work Weekends to Pay off a vehicle Loan or make a little extra cash to go on the vacation you have been wanting to take. LaborWorks serves to streamline the employment process, getting rid of unnecessary time and lost money spent on searching for a job. We want you to be employed and we want to make it easy.
Expand your working resume.
Get the kind of connections you want to further your career, or get your feet wet in a job you are interested in. Temporary jobs lead to full time employment on a regular basis. In fact the national average from part time workers to full time is around 10% with numbers reaching as high as 70% for certain fields. Of course there is no guarantee on who gets hired on full time and who doesn't but these matters aren't out of your hands. Check out this great guide on how to turn your temp job into a permanent one.  The guarantee is that temporary workers are given the opportunity to work in front of the decision makers; giving them a chance to truly standout.
Get paid today.
Just show up on-time to any of our LaborWorks employment locations ready to work or fill out this application first to get ahead of the competition. Don't wait any longer to get the money you deserve, Get paid today with Labor Works Staffing.